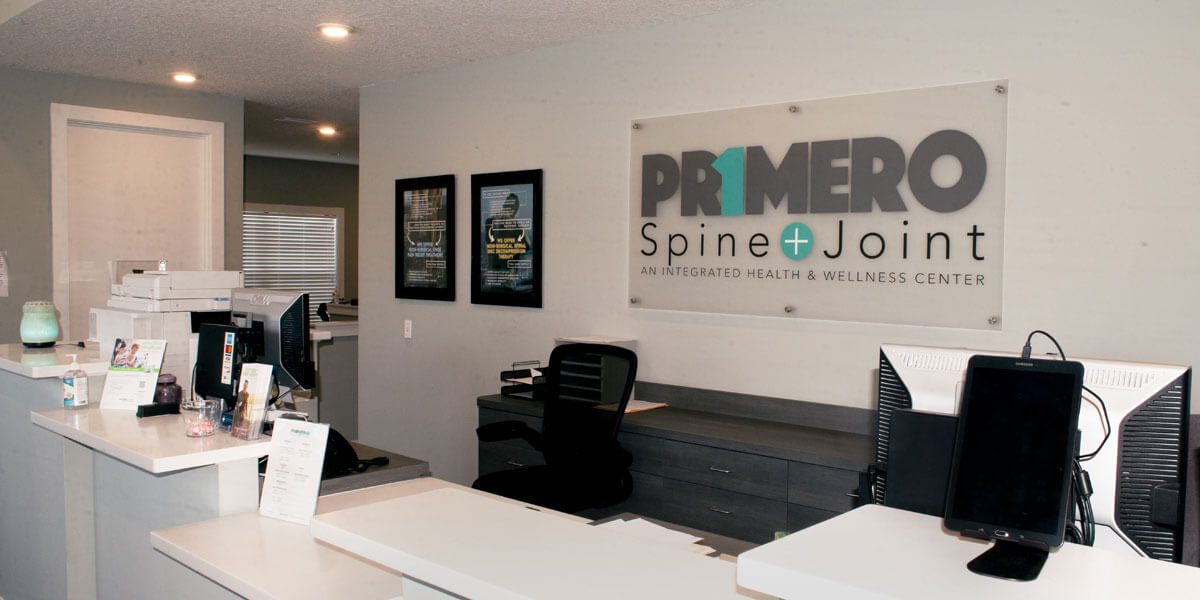 About Primero Spine and Joint
Dr. Busquets started Primero Spine and Joint in 2018 to provide natural, holistic health care to the community. 'Primero' means first in Spanish, and the name is a nod to his Puerto Rican heritage, as well as to the practice theme—"Before you go off to surgery, you should see me first. Before you start a bunch of medications and shots, you should come see us first. Before you get on the medical 'hamster wheel', you should come to us first."
Let's see if we can help you avoid all that stuff.
Meet Dr. Busquets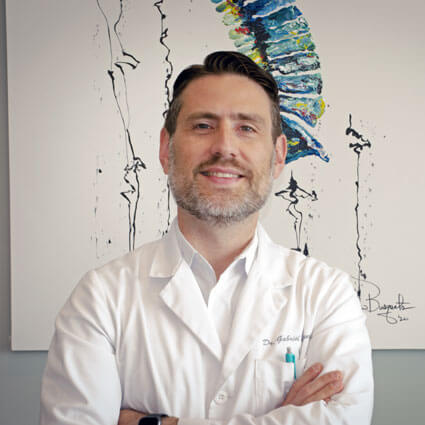 Providing Specialized Care
People suffering with chronic pain often end up trying several different medical options, even chiropractic, seeking relief. While there may be less pain, lasting relief eludes many, leading them to give up hope of ever finding a solution.
Primero Spine and Joint is different. When patients come to our office, we take the time to really listen to their problems and find out what's going on. What have you done before, what worked, what hasn't, etc., so Dr. Busquets understands exactly what you need.
Once he decides how to really make your condition better, he designs a customized care plan, including the tools and therapies necessary to provide the outcome you want and deserve.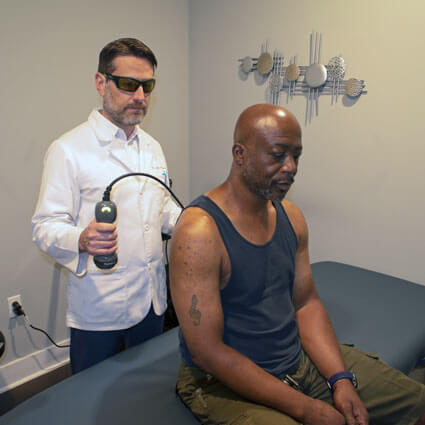 Focusing on You
Our practice focuses on people suffering from chronic pain in any part of the body, injuries, especially from automobile accidents, and wellness care for a better quality of life. Every patient is special, and we treat you that way. Expect to receive the time, attention to care, and support you need to achieve your health goals.
In addition to chiropractic adjustment, we may use other techniques and therapies, such as spinal decompression, Class IV Laser, ArthroStim®, Vibracussor®, Activator® tool, flexion distraction table, electrical stimulation, and corrective postural exercises.
Take That First Step Today
Reach out to our staff with your questions and concerns; they'd love to speak with you. Contact us today and ask about our new patient special!
---
About Primero Spine and Joint | (904) 299-6000