New Patients at Primero Spine and Joint
When you walk into our office for the first time, we invite you to relax in our comfortable, safe space. Don't worry, you're in the right place to get the care you need.
Our friendly staff members greet all our patients and help complete their paperwork. We do an insurance verification, and answer any questions and concerns. Please bring an ID, insurance card, and any prior imaging or test results. Our onboarding process is two visits; please allow 60 minutes for each visit.
Discovering the Problem
After all paperwork is complete, the patient is brought to a consultation room and meets Dr. Busquets. He'll listen to their story, not just the symptoms, but also for any underlying issues. He'll ask about their health goals; what are they really looking to achieve?
Dr. Busquets does a very specific spinal exam to determine the root cause of the problem. If necessary, X-rays are taken at this time. Patients receive some form of treatment to reduce their discomfort before they leave.
Everybody comes into our office looking for pain relief, but is the real goal to be able to walk again, or maybe to get back to the activities they can no longer do, or enjoy as much as before. Whatever the goal is, we're here to help.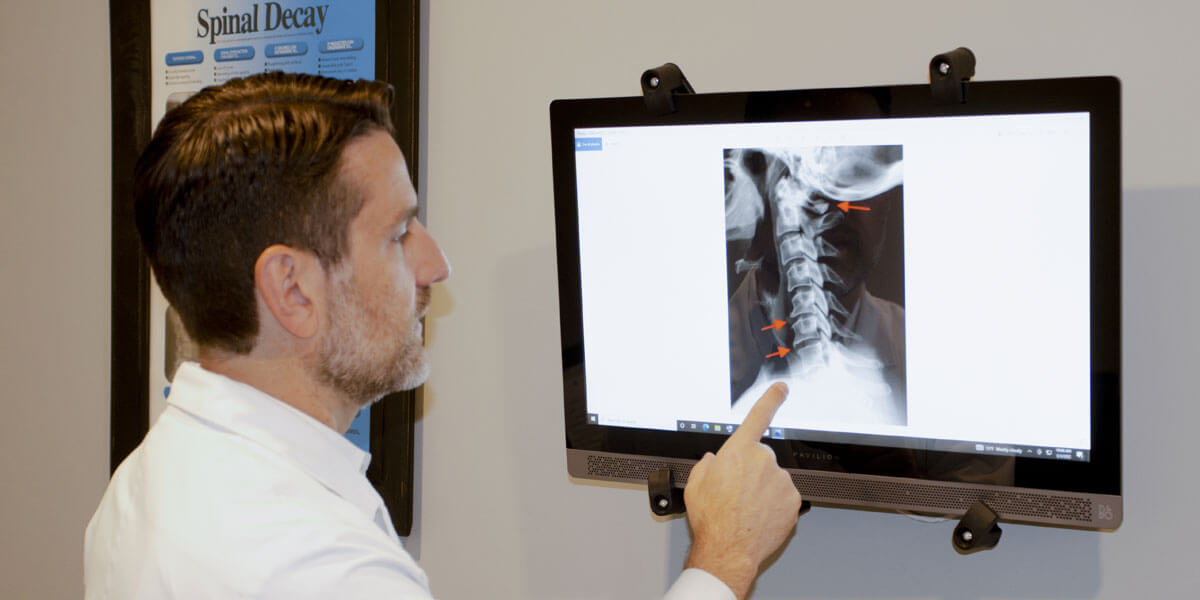 When You Return
At the next visit, you'll receive the report of findings. Dr. Busquets will go over the results of the exam and X-rays, if applicable. Patients receive their diagnosis and discuss what might have contributed to the problem.
Dr. Busquets will outline the "game plan"—recommendations on how to correct the problem—consisting of what we need to do, how we plan to do it, and how long it will take to achieve the desired outcome. If the patient wants to continue, we'll go over finances and get your first adjustment.
Finances
We never want costs to prevent our patients from getting the care they need. Our prices are affordable; in some cases lower than patient co-pays. Dr. Busquets discusses the insurance coverage and what the patient's responsibility will be. When everything has been taken care of, we'll proceed with therapy.
---
New Patients at Primero Spine and Joint | (904) 299-6000